Weekend Football Betting Specials from SportNation.bet – November 2019
23/11/2019
|
Categories:
Football
|
Published by:
AC
Updated: 27/05/2023
Check out all the latest weekend football betting Odds and bet Specials from SportNation.bet bookmaker.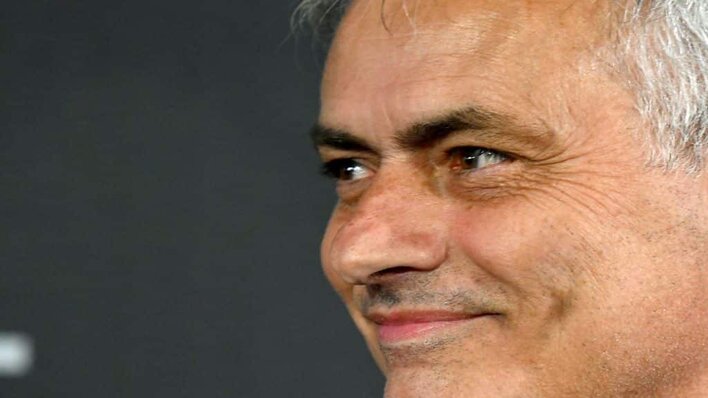 Claim up to £100 Cash for your Weekend Football betting.
[fcrp_feat_sc sc_id="27504″]
1. Manuel Pellegrini to lose his job by the end of the weekend – 8/1 – Even despite the new manager bounce and the occasion being all about Mourinho, a dreadful run of form has Pellegrini one of the favourites to lose his job next.
Losing to a Spurs team who have not tasted Premier League victory since the end of September would not go down well.
2. Jesse Lingard get have first shot on target of the season this weekend – 6/4 – It has to come at some point for the winger who has been the subject of relentless online ridicule this season. Tipped to come into the side at Bramall Lane, the international break may have given the England star time to clear his head.
3. Tottenham to be above Manchester United by the end of the weekend – 5/1 – Spurs are only two points behind the Red Devils despite behind seven places behind them in the table. It's extremely congested in mid-table but the Blades are hard to beat at home and Spurs have been backed to win straight away under Mourinho. This looks a tempting bet.
4. Jose Mourinho to criticise VAR in post-match interview – 3/1 – It would only be right wouldn't it, for the king of the moan to pile straight in on the much maligned system which he won't have yet faced as a manager. This is something we think every fan would love to see.
5. Moise Kean to net his first Everton goal against Norwich – 6/4 – Highly rated but hardly featured would how you would sum up the Italian striker's fortunes on Merseyside since joining in the summer and promptly being behind Dominic Calvert Lewin in the pecking order. But what better time than to find the back of the net than against the basement boys?.
Weekend Football betting match odds and highlighted bet
Tottenham have been backed steadily to beat out of form West Ham – having been around evens before, they are now 14/19 since the arrival of Jose Mourinho, which would end the club's agonising 10-month wait for an away win in the league at his first attempt.
High-flying Leicester City are also good value, they are evens to win away at Brighton and extend their run to six successive wins, while Wolves are 8/5 to make it three wins on the bounce as they travel to Bournemouth.
Manchester United are 23/20 to end Sheffield United's impressive run of five unbeaten and jump above them into the Europa League spot. See all the latest odds on the weekends Premier League action below:
West Ham vs Tottenham
West Ham: 14/19
Draw: 3/1
Tottenham: 5/7
Highlighted bet – Son Heung-Min – who has scored three in his last five against the Hammers – to score anytime: 37/20
Crystal Palace vs Liverpool
Crystal Palace: 6/1
Draw: 7/2
Liverpool: 20/43
Highlighted bet – Liverpool to win to nil – as the hosts have failed to score three times in their last five matches: 29/20
Brighton vs Leicester
Brighton: 14/5
Draw: 13/5
Leicester: 1/1
Highlighted bet – Leicester to win: 1/1
Bournemouth vs Wolves
Bournemouth: 9/5
Draw: 47/20
Wolves: 8/5
Highlighted bet – Raul Jimenez – who has five goals in his last six Wolves outings – to score anytime: 17/10
Arsenal vs Southampton
Arsenal: 20/41
Draw: 7/2
Southampton: 5/1
Highlighted bet – Over 3.5 goals: 5/4
Watford vs Burnley
Watford: 27/20
Draw: 47/20
Burnley: 11/5
Highlighted bet – Chris Wood – who has four goals in his last five Burnley games – to score anytime: 2/1
Everton vs Norwich
Everton: 5/14
Draw: 15/4
Norwich: 15/2
Highlighted bet – Everton win and both teams to score: 8/5
Man City vs Chelsea
Man City: 5/11
Draw: 15/4
Chelsea: 11/2
Highlighted bet – Man City -1: 23/20
Sheffield United vs Man United
Sheffield Utd: 13/5
Draw: 23/10
Man Utd: 23/20
Highlighted bet – Man Utd to win: 23/20
Aston Villa vs Newcastle United
Aston Villa: 11/10
Draw: 5/2
Newcastle Utd: 51/20
Highlighted bet – A 1-1 draw: 5/1
Latest Football Betting outrights Odds
To win the Premier League
Liverpool: 2/5
Man City: 9/4
Chelsea: 33/1
Leicester: 33/1
To be relegated
Norwich: 2/11
Watford: 5/7
Southampton: 13/10
Aston Villa: 9/5
Top four finish
Chelsea: 4/19
Leicester: 5/12
Tottenham: 16/5
Arsenal: 4/1
Top goalscorer
Tammy Abraham: 3/1
Jamie Vardy: 15/4
Sergio Aguero: 4/1
Pierre-Emerick Aubameyang: 5/1
Double Points Weekend offer
Earn double Reward Points on all in-play Premier League bets.
£100 Cash Sign up offer
Up to £100 in welcome cash! Deposit and earn £5 cash for each £100 staked. Plus you'll earn Rewards Points for every bet and exchange for free bets and bonuses.
Relevant news