NFL Week 1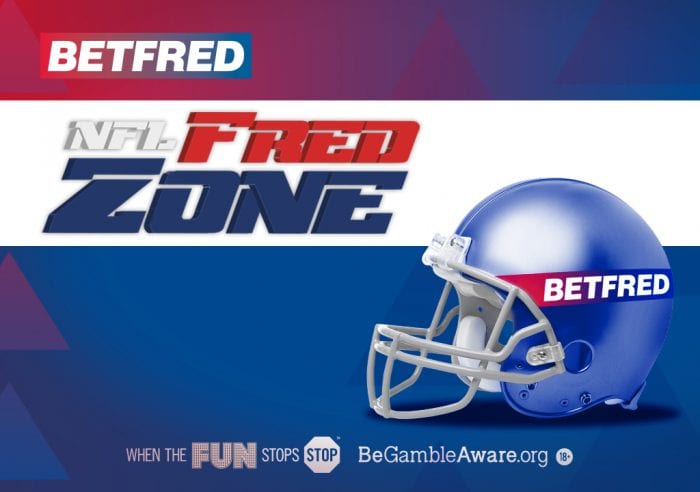 Updated: 25/11/2023
I

t'

s

B

A

C

K

!

The National Football League, that's the NFL to you and me, returns for a new season this week – and we can't wait. It's the 100th season of professional Conference football in the US, so expect lots of celebratory stuff over the coming months – a reminder of some of the Gods of the Gridiron that have graced the game, especially in the Super Bowl and television era.

So – 2019/20 hostilities are about to commence, and after we've had 16 regular-season matches per club, the cream of the crop progress to the postseason knock-out stage. Two Conference winners will emerge – one from the AFC, and one from the NFC.

Those 2 clubs will then meet at the Super Bowl, one of the planet's most spectacular and watched sporting events.

Super Bowl LIV (54) is the ultimate prize of course, beyond Divisional and Conference glory – which this season takes place on Sunday, February 2nd, at The Hard Rock Stadium in Miami.

32 will set out on the hopeful journey to sporting immortality – but only 2 will make it to Florida, and the chance to lift the fabled Lombardi Trophy.

Hands up time – last week's little scene-set taster looked forward to a couple of the last games of pre-season action, not the first week of meaningful combat. Call it NFL fever. Be kind. Blame VAR. Premature speculation. I'll get my coat …

Prices for the Week 1 games below, as with all sporting events, will fluctuate between now and match-time. Any prices and lines mentioned here are very much at time of writing – so please check-out Betfred.com on the device of your choice for all the very latest NFL odds and market opportunities.

Little to go on in terms of pre-season, as many teams rotate/experiment/protect their star turns – but soon enough we'll begin to get a flavour as to who's among the class of 2019, and who are likely to be in detention for the foreseeable.

Without further ado, dear friends – here's how Week 1 looks.

(and for this week's NAP, kindly listen HERE … pls always check for the latest prices/lines, as per the above message)

http://blog.betfred.com/wp-content/uploads/2019/09/NFL-WEEK-1-AUDIO-mp3cut.net_.mp3

 

Thursday/Friday 01.20am UK time
Green Bay Packers @ Chicago Bears
Two fabled franchises, as old-school NFL royalty clash at Soldier Field, Chicago.
The Bears won the NFC North decisively last term, and the Pack were a tad disappointing. Aaron Rodgers has a massive edge at QB in terms of experience over Chicago's Mitchell Trubisky, but he's been dogged by injury in recent seasons and hasn't as a consequence been quite at his brilliant best.
A fit and healthy Rodgers is vital to Green Bay's chances of success this weekend, and going forward.
Bears' wide receiver Allen Robinson is receiving a good deal of publicity at the moment – great things are expected from the young man. One to watch. Meanwhile their much-vaunted defense is the envy of many – with more of the same expected.
I'm going for a cagey, attritional opener, with defenses on top – so it's under 47.5 for me @ 5/6.
(clip below courtesy of Green Bay & NFL Twitter)
Sunday's matches
Atlanta Falcons @ Minnesota Vikings
I have a soft spot for the Falcons, and their gifted QB Matt Ryan. That usually ends up costing me money! On-song they are poetry to watch, but it all can unravel just a bit, too.
Looking forward to seeing Minnesota's running-back Dalvin Cook again this time around – what a prospect – and home field should swing it for the Vikings, who I'll take at -3.5 on the spread.
Washington Redskins @ Philadelphia Eagles
The Eagles had the better time of it last term in the NFC East, and until evidence appears to the contrary I see them besting the 'Skins again this time around, starting right here. Eagles -9.5 @ 10/11.
Buffalo Bills @ NY Jets
The two bargain-basement clubs from the AFC East last season – losing 22 matches between them. A low points total is the inevitable conclusion – the early line is set at just 41.5, and I can see under being the smart shout at 20/23.
Baltimore Ravens @ Miami Dolphins
Dangerous to set too much stall by it, but Baltimore have enjoyed a productive pre-season and go to Miami with a degree of confidence. They are very firm favourites on the money line, but are of course on the road – though they should win comfortably.
Another low total is posted early doors by the traders – namely 38.5 – and if these two can't manage over that miserly figure between them I'll be very surprised indeed. Much is expected of Ravens' QB Lamar Jackson over the next few months, and he can start repaying that faith right now. He looks very promising indeed.
This could be a transitional year for the Dolphins, with high draft picks in the future their main chance to re-energise the franchise.
San Francisco 49ers @ Tampa Bay Buccaneers
Two former Super Bowl-winning clubs who managed just 9 wins between them in 2018/19. SF have beefed up their defensive line, and in DeForest Buckner they have a man spoken of potentially in the same breath as JJ Watt and Aaron Donald. Offense might still need tweaking, but they should be tougher to beat.
Tampa have coach Bruce Arians and QB Jameis Winston to conduct their own orchestra, and this clash is absolutely fascinating, frankly. Winston is at the crossroads in terms of what exactly he is – top-dog QB in-waiting, or perennial bridesmaid who will slip quietly down the roster.
For SF, QB Jimmy Garoppolo hopes for better luck with injuries. He's had plenty of luck on that score so far in his relatively short career – mostly bad.
Hand-on-heart I haven't the faintest how this will pan out – at time of writing both are 10/11 on the money line, so the traders don't know either – but as it could be tight my couple of quid is going on under 50.5 @ 10/11.
Kansas City Chiefs @ Jacksonville Jaguars
Ah, the return of the Chiefs. If I have a soft spot for Atlanta I have a very mushy one the size of Cornwall for the Chiefs. Play the game the right way, magnificently led at QB by reigning League MVP Patrick Mahomes who is potentially in the Montana/Favre/Young class, and with an array of attacking talent that fair takes the breath away what's not to love?
Their D isn't, or hasn't, been anywhere near as impressive – and it's this conundrum that may hold them back. If they can tighten up that area, however, Super Bowl glory surely awaits. Yep, they're my pick for the big one. I've said it now, and it can't be unsaid.
The Jags propped up the AFC South last term, and shouldn't be troubling the likes of Kansas City, even at home. Chiefs are 1/2 on the money line, and that's a very backable affair for me.
Tennessee Titans @ Cleveland Browns
The most-hyped team close-season has been the Browns. For the last many years they've been unable to get out of their own way – but after some headline signings there's a great deal of expectation ahead of this campaign.
QB Baker Mayfield usually has plenty to say for himself, but fans will be hoping he does most of his talking on the field. With weapons at his disposal of the calibre of Odell Beckham Jr, a capture from the NY Giants, this could be a season where the Browns are in the spotlight for the right reasons for a change.
Other star additions include Olivier Vernon, Sheldon Richardson, Kareem Hunt and Morgan Burnett, though we won't see the suspended former Chiefs' flyer Hunt for 8 games.
It's difficult to know what to expect from the Titans, and this outing should be most informative on several levels. Browns to justify the hype, for now, -4.5 @ 20/23
LA Rams @ Carolina Panthers
Rams were one of last season's success stories, getting to a Super Bowl and impressing many throughout. In QB Jared Goff and running back Todd Gurley they have two edge-of-your-seat merchants, and coach Sean McVay is an inspirational figure. Clay Matthews has been recruited from the Packers – that could be very shrewd business indeed.
Carolina have home-field, and Cam Newton. The charismatic QB can win a game virtually on his own when fit and firing, but he's not always on his A-game. This is another potential cracker, and I'm siding in the Winning Margin market with the Rams, by 1-6 points inclusive, @ 3/1.
Detroit Lions @ Arizona Cardinals
Two disappointing teams who propped up Divisions of the NFC last term meet in Glendale. It's hard to see anything but a difficult time again for both, but these opening weeks will be most informative on that score. Detroit are favourites on the money line, so the value has to be with home team Arizona, at 6/5.
Cincinnati Bengals @ Seattle Seahawks
Russell Wilson and Pete Carroll's Seahawks – invariably another great watch, and a credit to the NFL. The Bengals are inconsistency itself, and propped up the AFC North comfortably last season with a very modest record. There will surely be nothing for them here at CenturyLink Field.
Seahawks to cruise home. On the alternative handicap, – 12.5, they are 13/10; and that will do nicely.
Indianapolis Colts @ LA Chargers
Colts must shake off the terrible disappointment of losing QB Andrew Luck just weeks before the new season, as he announced his shock retirement. The Chargers are a very decent outfit to be visiting at such a crucial time, and LA are heavy money line favs.
LA Chargers – 6.5 on the spread, @ 20/21
NY Giants @ Dallas Cowboys
Two more legendary NFL franchises tee off at the huge AT & T Stadium in Arlington. Dallas won the NFC East last season, and the Giants propped it up, with just 5 wins.
No surprises for how I see this one going – a decent winning start for the Cowboys, -6.5, @ 10/11.
Pittsburgh Steelers @ New England Patriots
They just keep on coming! Another fantastic match-up between the NFL's most succesful side of the last 20 years, the Pats, and Pittsburgh, who are certainly no slouches when it comes to collecting silverware themselves.
Two veteran, highly-decorated legends at QB – New England's Tom Brady and the Steelers' Ben Roethlisberger. Absolute AFC giants – Pats are 3/1 favs for the Conference, with the Steelers at 8/1.
As for this one, the crucial element is that it will take place in New England's Gillette Stadium stronghold in Foxboro, Massachusetts. Business as usual beckons for Brady, Belichick and company.
Pats -4.5 all the way for me, @ 10/11.
Monday
Houston Texans @ New Orleans Saints
Saints were robbed last season of a spot in the Super Bowl by an officiating howler of seismic proportions. You think we've got problems with VAR …
Drew Brees is an absolute star under centre for the Saints, and his records continue to mount up. Houston had a good season themselves last time around, taking the AFC South – arguably not, though, the most competitive of divisions.
Saints win this – all that's at issue surely is the margin. Saints -6.5 @ 20/23
Denver Broncos @ Oakland Raiders
Two sides who will be hoping for much better in 2019/20. Second-bottom and bottom respectively in the AFC West, the traders can't split them for this one on the money line (10/11 the pair), and a fairly low total is envisaged (43.5 is the line).
It will be very interesting to see how these two shape up early doors – and for today I'm taking under that points total of 43.5, @ 10/11.
For additional reading, information and entertainment, there are eight seperate Divisional previews on the Betfred blog, looking at every NFL team, ahead of this season's start.
All four from the AFC, and four from the NFC.
They are HERE, if you fancy catching up
***Have a great week with the NFL, and we'll see you soon for more tips and chat
Whenever you bet on the NFL, Betfred
Alan Firkins
Relevant news