Premiership Predictions Weekend Football Tips for 26 ~ 27/09/09
26/09/2010
|
Categories:
Football
|
Published by:
AC
Updated: 02/12/2023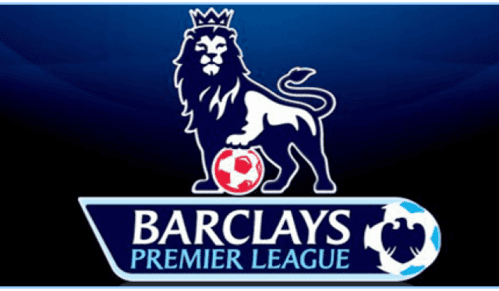 Hello again. Out of last weekends results I correctly predicted five results and of that five I got two correct scores. The correct scores were Aston Villa beating Portsmouth 2-0 & Wolves beating Fulham 2-1. I came very close to correctly predicting that Stoke would win at Bolton (a last minute Bolton penalty denying me) as well as Birmingham scoring a late goal at Hull. I won't bother going on about Manchester United cheating against Manchester City with the help of the referee as I will be addressing that in a latter article. Suffice to say that it was so bloody predictable that I feel a bit stupid in not predicting the referee's helping hand in the result. This is the second game this season that they have been given points & I will be keeping a running total of this compared to other teams. Please keep an eye out for my forthcoming "Bias" table.
My editor & me have decided to produce a graph to show my success rate in Premiership predictions this season & that will be incorporated in my articles as soon as possible. This graph will give you an honest appraisal of how I am doing. We have also decided to keep my predictions on the website for you to see for yourself.
Anyway, onto this weekends games & good luck.
1. Birmingham City – Bolton: (Saturday 3pm)
Last Saturday both sides picked up vital points. Birmingham got a late winning goal at Hull to steal three points & Bolton got a gift as Stoke gave them a late penalty so that they could gain a draw, a result which their play hardly deserved. Both sides are struggling at the wrong end of the table and I expect them to both be involved in a long hard season to avoid the drop. This game will not be a classic, in fact I suggest that if you are thinking of going to the game then you should give it a miss & stay at home and watch paint dry. A low scoring draw methinks.
Result Prediction: Both sides to cancel each other out in a draw.@ 9/4
Score Prediction: Birmingham City 1 Bolton 1 @ 11/2
2. 2.Blackburn Rovers – Aston Villa: (Saturday 3pm)
Villa are on a good run at present having won their last four league games while Blackburn have only won once this season, against wolves in their last home game. Last Sunday Blackburn were well beaten at Everton 3-0. I can't really see past an Aston Villa victory in this game & will be surprised if they fail to win but as any football fan will tell you, "It's a funny old game", especially when Manchester United are at home against one of their rivals for honours. An away win for Aston Villa.
Result Prediction: Aston Villa to Claim another away win. @ 11/8 
Score Prediction: Blackburn Rovers 1 Aston Villa 3 @ 20/1
3. Arsenal – Fulham: (Saturday 5.30pm)
Arsenal had a very good 4-0 home win over Wigan last Saturday after two disappointing away defeats at Manchester United & City. Fulham meanwhile lost at Wolves. Fulham beat Arsenal deservedly last season in this fixture in what was for them an excellent season. This season they have started off a bit slow but they still have more than enough to easily stay up. Arsenal have improved since that defeat at the beginning of last season & I fully expect them to win this game. An away win for the "Gooners".
Result Prediction: An away win for Arsenal @ 4/7 
Score Fulham 1 Arsenal 3 @ 10/1
4. Liverpool – Hull City: (Saturday 3pm)
This is just about the easiest game I have had to predict for a long time. As far as I am concerned Hull City are destined for the drop, unless they change their manager who I feel has run out of ideas. They have won only won game so far and that was against fellow struggler's Bolton. Last Saturday they lost a very important game at home to Birmingham City. Liverpool since their early season defeats to Spurs & Aston Villa have recovered well. They have won their last three league games and five overall in all competitions. The only problem I have is predicting how many goals Liverpool will win by. An afterthought is that in this fixture last season Hull managed to draw 2-2. What they would give for that result this Saturday. An easy home win for Liverpool.
Result Prediction: Liverpool to win easily @ 2/13
Score Prediction: Liverpool 5 Hull City 0 @ 15/1
5. Portsmouth – Everton: (Saturday 12.45pm)
Portsmouth have had a dreadful start to the season having lost all their games. They have even lost to Bolton & Birmingham which speaks volumes for their start. Everton meanwhile have started to recover after a bad start and have had a good couple of results in their last two home games. They beat Blackburn 3-0 last Sunday to follow the previous Thursday's 4-0 UEFA cup win against Greek side AEK Athens. In midweek they thrashed Hull City 4-0 in the League cup, which says more about Hull's decline than Everton's resurgence. In their last Premiership away game they lost 2-1 at Fulham but this time I expect them to claim their first away win in the league. In two Ronnie's fashion I will just have to say, "and it's goodbye from Portsmouth".
Result Prediction: An easy away win for Everton @ 1/1 
Score Prediction: Portsmouth 0 Everton 2 @ 15/2
6. Stoke City – Manchester United (Saturday 3pm)
After the referee gave Manchester a helping hand by adding on enough minutes for them to score their winner last Sunday they come up against Stoke who are having a good start to the season. Stoke lost to a late Chelsea goal last time at home but this time I feel that Manchester United won't need such a late goal or the help of the referee, though you can't always tell. I suppose it depends on what the score is at the time of any contentious decision, ie, if Manchester are losing. Both sides won at home in the League cup in midweek, Stoke coming from behind to beat Blackpool 4-3 & Manchester beating Wolves 1-0. An away win for Manchester. As both sides made a lot of changes for their midweek games in the cup I don't expect the results to have any bearing on the result of this game.
Result Prediction: Manchester United to win @ 2/5
Score Prediction: Stoke City 0 Manchester United 2 @ 5/1
7. Tottenham – Burnley: (Saturday 3pm)
Burnley had an excellent home win against Sunderland last Saturday but managed to lose at Barnsley in the League cup on Tuesday not that that result will bother them. Premiership safety is their main aim this season. Tottenham meanwhile had a very good 5-1 win at Preston who are having a good season (so far) in the Championship. This meant that they bounced back well after their defeats to Chelsea (Last Sunday) & Manchester United the weekend before. I feel that the result might have been very different against Chelsea if the referee had given them the penalty for the foul on Robbie Keane in the second half that would have made the score 1-1. That decision will be going in my dodgy decisions graph. While Burnley have won all their home games they have been well beaten in all their away games apart from maybe the game at Stoke. This pattern is set to continue. An home win for Spurs.
Result Prediction: Spurs to win @ 4/11 
Score Prediction: Spurs 3 Burnley 1 @ 9/1
8. Wigan – Chelsea (Saturday 3pm)
This is another easy game to predict along with the Liverpool Hull game. Wigan are not doing well with only two wins to their name so far & a 4-0 thrashing at Arsenal last time out. They didn't even play in the league cup in midweek because they had been knocked out by Blackpool in the previous round (easily by all accounts). They managed to beat West ham 1-0 at home in their last home game, a result which proves they will just about have enough to stay up this season and not get dragged into a relegation battle. However, this is a game I just can't see them getting a result in. Chelsea have won all their games so far & are looking the biggest challenge to Manchester United. What I found a bit sad was that the Wigan away end at Arsenal last Saturday was very sparse which suggest that A) clubs are charging too much & B) that Wigan fans have become a bit apathetic. An easy win for Chelsea.
Result Prediction: Away win for Chelsea @ 3/10
Score Prediction: Wigan 0 Chelsea 3 @ 7/1 
9. Sunderland – Wolves: (Sunday 4pm)
Wolves had a good home win against Fulham last Sunday, which was the type of game that you have to win if you are to stay up. Sunderland meanwhile continued their good home form with a 2-0 win against Birmingham in the league cup which followed up their wins against Hull city & Blackburn in the League. Sunderland are having a good start to the season and will not get dragged into a relegation battle like they have the last two seasons. This should be a good game as both sides like to play football. A home win for Sunderland but a close game.
Result Prediction: Home win Sunderland @ 8/11
Score Prediction: Sunderland 2 Wolves 1 @ 7/1 
10. Manchester City – West Ham (Monday 8pm)
Manchester City were cheated in the Derby against United last week. Let's face it, how many times have referees given United extra playing time to try and get a goal? Too many. It has become a very bad joke. But more of that in my next article which you will see on the website. Despite the result City can be proud of the way they played in coming from behind three times. In any other game they would have gained a vital point if it was not for the referee. Time Mr Ferguson Please. West Ham meanwhile lost at home to Liverpool despite scoring twice. West Ham will finish mid table and will not trouble any of the European places. This is the complete opposite of Manchester City who will be aiming to get into the top four. An easy win for City & the type of game that if you were a West Ham fan you wouldn't bother spending the money to go to.
Result Prediction: Manchester City to win easily @ 4/9 
Score Prediction: Manchester City 3 West Ham 0 @ 9/1
That is it for this week. Good luck & don't forget my Champions League, err, European cup predictions for next week as well. Douglas Martin
24th September 2009
Doug Martin. 16th September 2009
Related: Football Preseason predictions for 2009/10 season: All Four English divisions Plus the Conference
Season Predictions ~ Premier League 2009/10
Season Predictions ~ The Championship 2009/10
Season Predictions ~ League One 2009/10
Season Predictions ~ League Two 2009/10
Season Predictions ~ Blue Square Conference 2009/10
Relevant news