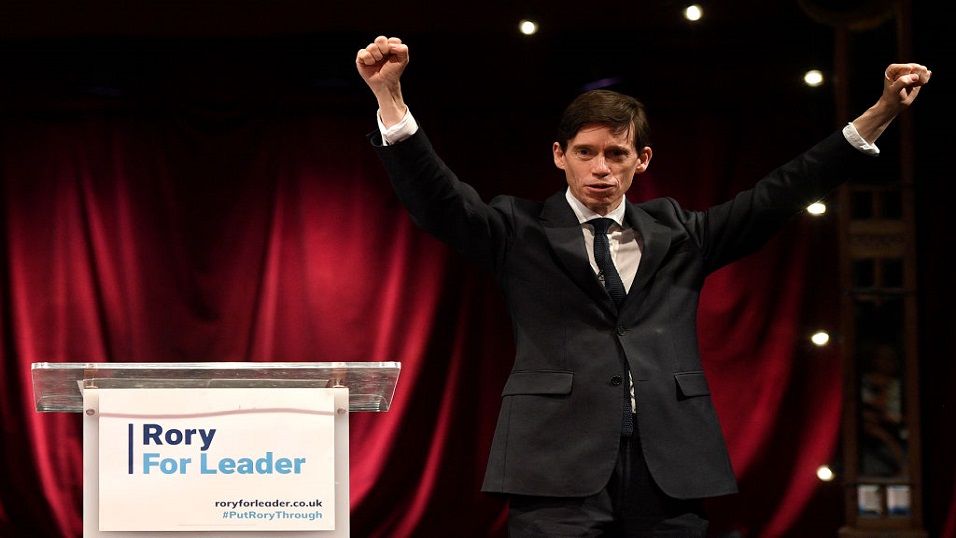 International development secretary moves into second place, following strong showing in the debate, but Boris Johnson remains runaway leader, as Max Liu reports…
"In spite of Stewart overtaking Hunt in the winner market, the latter is still fancied by bettors to make the final round in which party members will choose between two candidates. Hunt is [2.1], with Stewart [3.45] and even Gove [3.65] still in contention."
Rory Stewart [16.5] is the new second favourite to be the next leader of the Conservative, with Jeremy Hunt drifting to [24.0] following last night's leadership debate.
The pair took part in a Brexit-dominated debate with fellow candidates Michael Gove [46.0], Dominic Raab [140.00] and Sajid Javid [260.00].
The runaway favourite, Boris Johnson [1.15], declined to participate and was represented by an empty lectern. That did him no harm at all in bettors' eyes and his odds even shortened over the weekend.
The sharpest exchanges in the debate came over whether Parliament should be shut down – a possibility raised by the hardline Brexiteer Raab – in order to push through a no-deal Brexit by 31 October. The next round of voting takes place on Tuesday and, while it will fascinating to see if Stewart can finish behind Johnson in second place, it's notable that Raab is [2.1] favourite to get the fewest votes.
Hunt still shorter odds than Stewart to make final two
In spite of Stewart overtaking Hunt in the winner market, the latter is still fancied by bettors to make the final round in which party members will choose between two candidates. Hunt is [2.1], with Stewart [3.45] and even Gove [3.65] still in contention.
That could be because they expect Hunt and Gove to pick up more supporters once other candidates, including Raab and Javid, leave the race. As this account of last night's debate explains, Stewart is the only candidate who has ruled out a no deal Brexit, and supporters of Raab, for example, would not be prepared to vote for him.
There is polling too which suggests Stewart's positions on Brexit are deeply unpopular with Tory party members, as the latest figures from YouGov show:
Despite media hype Rory Stewart is the only candidate left in the race who Tory members tend to have a negative view of, with 50% saying he would make a poor leader and only 31% a good one. 77% of Tory members think Boris Johnson would make a good leader – YouGov

? Ross Kempsell (@rosskempsell) June 17, 2019