The odds on Boris Johnson becoming leader of the Tory party are on the drift after police were called to the south London flat Johnson shares with his partner by neighbours who heard loud disturbances.
At [1.21], bettors still think Johnson is destined to be voted into number 10 Downing Street by Conservative Party members. But the marginal drift, from [1.11] on Friday, indicates the incident has already had an impact on the contest.
Polling of Tory members by Survation on Saturday showed support for Johnson falling from an 11 point lead to three points behind Jeremy Hunt who's trading at [5.7]. At the same time, a poll asking the public who would make the best PM, had Hunt on 32 and Johnson 29, up four and down seven respectively.
Are Johnson's odds too short?
For the past few years, I have consistently recommended opposing Johnson to be next Tory leader. But in recent weeks, as Johnson has raced ahead of his opponents, winning all four rounds of the leadership contest by considerable margins, I have accepted that the former-Mayor of London will be the UK's next Prime Minister. Johnson will be a dismal PM, and in no sane democracy would he be anywhere near power, but to oppose him at odds-on seemed like wishful thinking.
Was I too hasty? Let's not get carried away, after all Johnson is still comfortably odds-on to win the leadership contest. We should remember too that Tory entryists, who joined the party solely to vote Johnson into office, are unlikely to be put off by the latest development. That said, they won't be pleased to hear Johnson toning down his Brexit bluster and see no deal out at [3.3].
But the incident at the Camberwell flat, as well as Johnson's failure to address it at a hustings on Saturday, is at the very least a reminder of his capacity for self-destructiveness and suggests he could yet fall foul of "the curse of the favourite" – something that has done for leading candidates in several part leadership contests over the years.
Hunt's unlikely path to victory may be to question Johnson's character and, with a further 15 hustings before Tory members vote in the final ballot, there is plenty of time for the Camberwell controversy to gather momentum. For my money, the contest is now tighter than the odds indicate and a Johnson premiership no longer looks inevitable.
Johnson as PM a boost for SNP?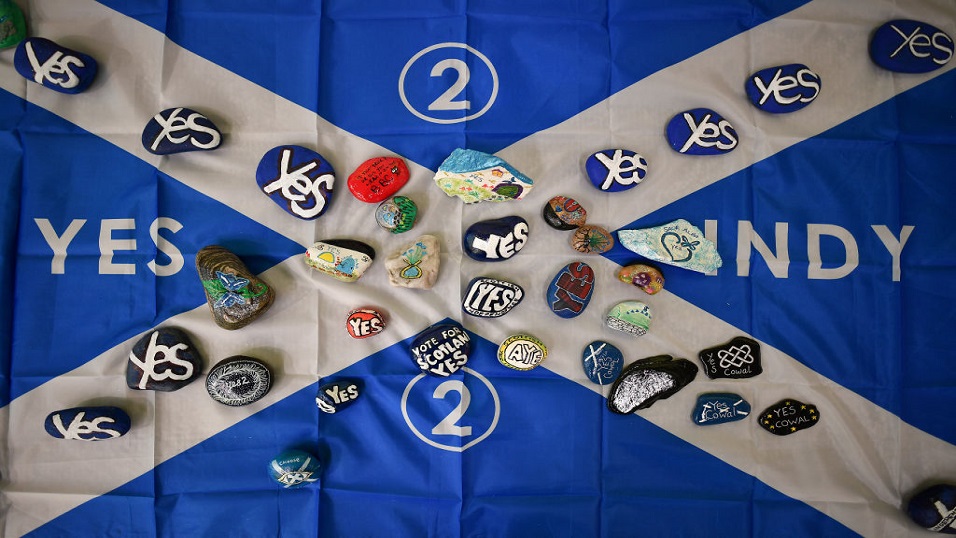 If Johnson does become PM, his premiership will focus minds north of the border and could prove to be a boon to those who want Scottish independence. The SNP's Angus Robertson has denounced Johnson's credentials in the Westminster parliament but members of his party in Holyrood might welcome it, at least in private.
Polling by Panelbase this week reveals more than half of Scottish voters would vote to leave the UK, especially if Johnson becomes prime minister. If a referendum were held today, the poll shows 51% would vote for independence. However, in a scenario where Johnson becomes PM that figures rises to 53%.
Johnson's approval rating in Scotland is -37, although the Tories' electoral prospects there are boosted by Scottish Conservatives leader Ruth Davidson's approval rating of -1. First Minister Nicola Sturgeon's rating is neutral.
On Betfair Sportsbook, it's even odds on Scots voting for independence if and when another referendum on the matter is held. Getting a referendum approved by Downing Street, when the UK government knows it could cost them the union, will be more difficult than it was with the complacent David Cameron in charge.
Mind you, one of the most shocking moments of this week came when Brexit-obsession hit new heights in the Tory party – a poll showing 63% of members would sacrifice the union if it helped the UK leave the EU.