Donald McCain Saturday Runners | RaceBets Blog EN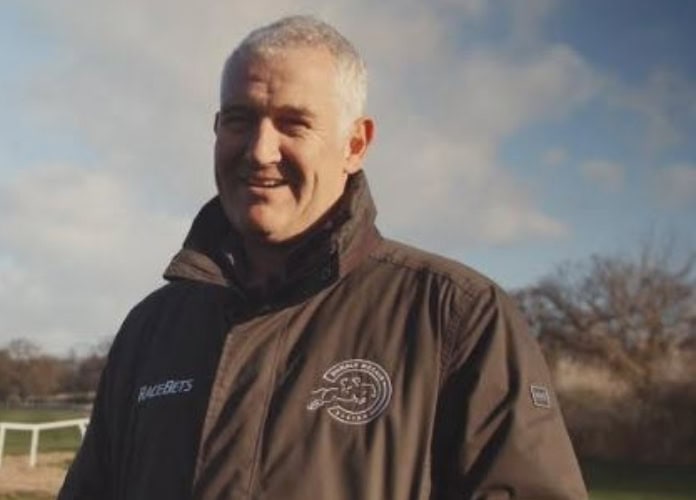 Updated: 27/05/2023
[ad_1]
After a couple of quiet Saturday's its great to have runners at Market Rasen and Cartmel where the courses have put on some really good money.
The highlight of the week so far
has certainly been Noah And The Ark winning at Ffos Las on Thursday. It was my
only runner at the course and its great for the team to come back with a winner
after travelling so far. That was only my 2nd runner at the course
in the last 5 seasons and that one won as well so its proving quite the luck
track for me.
I had a successful trip to the
Ascot sales on Tuesday with Knockrobin returning to the yard and also picking
up Watch And Learn, a 3 year old who was with Andrew Balding. The plan is for
him to be dual purpose so we'll probably run him on the flat in the next couple
of weeks before looking to go hurdling.
Looking ahead to my runners on
Saturday I think we've got some real chances at both Market Rasen and Cartmel
Horse: Nayati
Track: Market Rasen – 2:10
Jockey: Brian Hughes
It doesn't always work out when
buying horses but its so far so good with Nayati who was previously with Alan
King.
He's won twice this season and
though he didn't win the last time at Cartmel he had a number of these that he
is facing in this behind him and the race was very strong.
This race is worth some good money and I'd like to think we can take home a slice of it at least.
Horse: Morraman
Track: Market Rasen – 3:55
Jockey: Brian Hughes
He's another of mine that has
been running really well with a pair of 2nds and a win in his last 3 runs.
This represents a step up in
grade for him and will help us understand just how good he is.
Horse: Witness In Court
Track: Market Rasen – 5:05
Jockey: Brian Hughes
He's got a fair bit of weight to
be carrying which obviously isn't ideal but on recent form its worth taking our
chances.
We were going to wait to run him
at Bangor but when I saw this race I just had to go for it. I don't think the
race has attracted anything to be too worried about so we're hopeful.
Horse: Beach Break
Track: Cartmel – 2:30
Jockey: Lucy Alexander
A mistake 2 out cost him last
time where he was running a really nice race.
He wouldn't want much rain so
that is certainly a worry. Lucy Alexander is booked to ride and has won this
race for me before so whilst its sad that my daughter Abbie can't ride at the
minute as she recovers from an ankle injury its great to have Lucy riding.
Horse: Constancio
Track: Cartmel – 3:05
Jockey: William Kennedy
The race he was in last time at
Cartmel I think is one of the best the track has seen in recent seasons.
We're stepping him up in trip so
I couldn't be overly confident but if he gets the trip he'll run a good race I'm
sure.
Horse: Our Kylie – NON RUNNER
Track: Cartmel – 5:25
Jockey: Jack Dinneen
I've got 2 in this and I'd say Two
Blondes holds the stronger chance. Our Kylie was running fine on her last run
until unfortunately unseating Abbie.
She's got top weight to carry
but Jack Dinneen takes off 7 and its great to give Jack who works in the yard a
ride.
Horse: Birch Vale
Track: Cartmel – 5:25
Jockey: Lorcan Murtagh
I'd say Birch Vale holds the
best chance out of all my runners this weekend.
Unlike Beach Break any rain that
comes won't hurt. She has been running a bit in and out so hopefully she's on
song this time and looks to be on a workable mark.
Best Chance: Beach Break
[ad_2]
Source link
Relevant news