Donald McCain Blog – Weekend Runners & More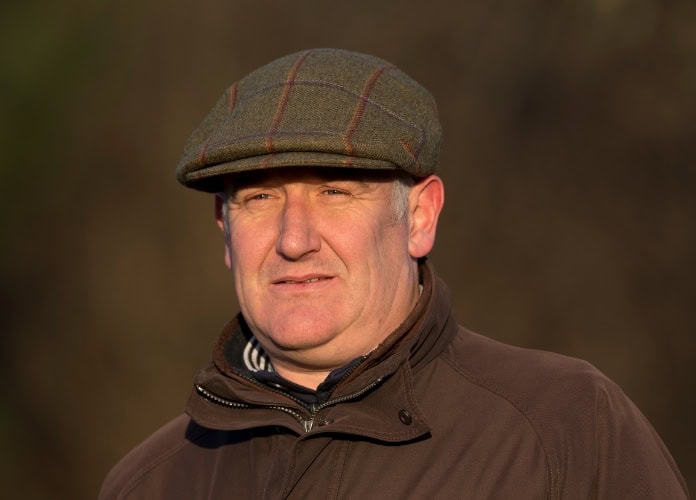 Updated: 27/01/2023
[ad_1]
It was great to see the Go North Weekend announced this week. The three-day festival will provide an opportunity to give horses a late-season aim in the Northern racing circuit. Anything that supports the North is good, as we have been badly let down by some of the bigger tracks in trying to race the profile of Northern racing in the past but it seems that the tracks that do support us are getting the racing which is great.
I will definitely be supporting it as I always thought it was a shame that we lost Northwest Masters weekend at Aintree and Haydock but this is on the same weekend and anything like this will be a good thing for racing in the North.
I ran Mount Mews, last weekend and I was quite happy with how his run. I had said before the race that he was seriously lacking experience over his fences and that he was in an awkward position having to run in a handicap off a mark in the 140's having only run in some small field novice chases.
It was a difficult starting point but he jumped fine, travelled well, took a blow and just got a little tired. The winner got an easy time on the front and had come into the race match-fit, so I wasn't disappointed with the run. The main thing is we can go forward now and get more experience into him without having a specific target in mind.
I really wanted to run Chti Balko at Haydock tomorrow but the ground just wasn't going to be soft enough, that being said I have 7 runners over the weekend and you can read my thoughts below:
Saturday
The Character
Track: Haydock – 12:55
Jockey: Brian Hughes
He's a nice horse that ran well after a lengthy lay-off at Hexham in November when he was entitled to get tired. I haven't rushed him back too quickly and hopefully, he has improved enough from that run to feature here.
Ubaltique
Track: Haydock – 3:45
Jockey: Brian Hughes
Obviously, we were hoping to go to Haydock the last day on soft ground and run well and he unseated at the first then come here on heavy ground. I just don't think we have the ground soft enough for him though. He'll take his chance as he is fit and well but he'd like it softer.
Sunday
Lord Springfield
Track: Ayr – 12:50
Jockey: Brian Hughes
His first run was disappointing so we did his wind afterwards, his next run was solid at a track that was probably too sharp for him. It's a good competitive race with people desperate to give their horses a run but I'd be hoping for a nice run from him.
Thomas Do
Track: Ayr – 12:50
Jockey: Brian Hughes
He's had plenty of problems and we just wanted to get him started with a view to novice chasing in the near future. He's a great big unit standing 17 hands and jumping a fence is his long term future.
Flemens Storm
Track: Ayr – 1:25
Jockey: Brian Hughes
He was a bit disappointing the last day where the ground probably wasn't soft enough for him. I'm putting it down to that as he wasn't letting himself down on the ground. The 3-mile trip will suit and will be there with a live chance.
Hills Of Dubai
Track: Ayr – 3:05
Jockey: Brian Hughes
He is another horse that could possibly do with the ground being a little bit softer than it is but he should be very competitive in a race of this nature. He is a very consistent horse and should give a good running.
Chigaco Lady
Track: Ayr – 4:10
Jockey: Brian Hughes
She is one that I own, she ran pretty well the last day and this trip/ground should suit her but if there was anything in the race under the radar then she could be vulnerable.
Best Chance: Hills Of Dubai
[ad_2]
Source link
Relevant news