For followers of National Hunt racing, this time of the year really is a treat. They have been starved of high-class jumps racing since the conclusion of the Punchestown Festival, but once enough rain arrives to sufficiently soften the ground from late-October onwards, there is just a relentless stream of exciting horses emerging from their summer breaks. Those returns are coming thick and fast now and as a result, there are plenty of performances that can be looked back on and assessed with a view to the future.
Early performance show a champ in waiting
Rather than skipping through a heap of them, I'd rather go into more detail on the one I found most interesting. This week, that was the Nicky Henderson-trained Champ who made a winning seasonal and chasing debut under Barry Geraghty at Newbury on Thursday.
The seven-year-old has been a very interesting one to analyse throughout his career. Before delving into what and how he did at Newbury on Thursday, it is worth looking back at his career and establishing what one would have expecting and hoping for on his chasing debut.
The first foal out of a half-sister to Best Mate, it is easy to imagine that the son of King's Theatre has always been held in the highest of regards, as his owner JP McManus was likely to have waited for the right one to name in honour of AP McCoy.
However, it clearly hasn't always been plain sailing for him, as his career has played out in an unorthodox sequence of fits and starts that suggest he has had his share of problems over the years. While he did have a total of six starts last season, that two of them came in May, two in December and one each in March and April doesn't seem to be a programme that one would undertake by choice.
Regardless of the unusual spacing of those starts, those six outings over hurdles last season went a long way to justifying his long-held reputation. The first five of them were all over mid-range trips and for me, the most striking feature of them was how he travelled through them. For a horse with so much stamina on his page, he tanked through his races to an extent that appealed as being counterproductive.
Indeed, one is unlikely to see too many examples of a horse pulling as hard as he did in a handicap hurdle at Newbury last December and still going on to win. Aidan Coleman did his utmost to keep Champ buried in among horses, but his mount fought him fiercely in the early stages and having jumped the fifth hurdle particularly well, Coleman was powerless to stop him carting his way into the lead. That he could be so wasteful with his energy and still have enough in the tank to take apart a competitive handicap hurdle with ease was the first real indication that this was something out of the ordinary.
Champ duly made a successful step up to Grade 1 novice company in the Challow Novices' Hurdle back at Newbury later that month. While he still took a stronger-than-ideal grip with Geraghty in what was a steadily-run race, some of the fire in his belly had likely been relieved by what had been his first run in six months on his previous outing and he wasn't quite as a free under a quieter ride.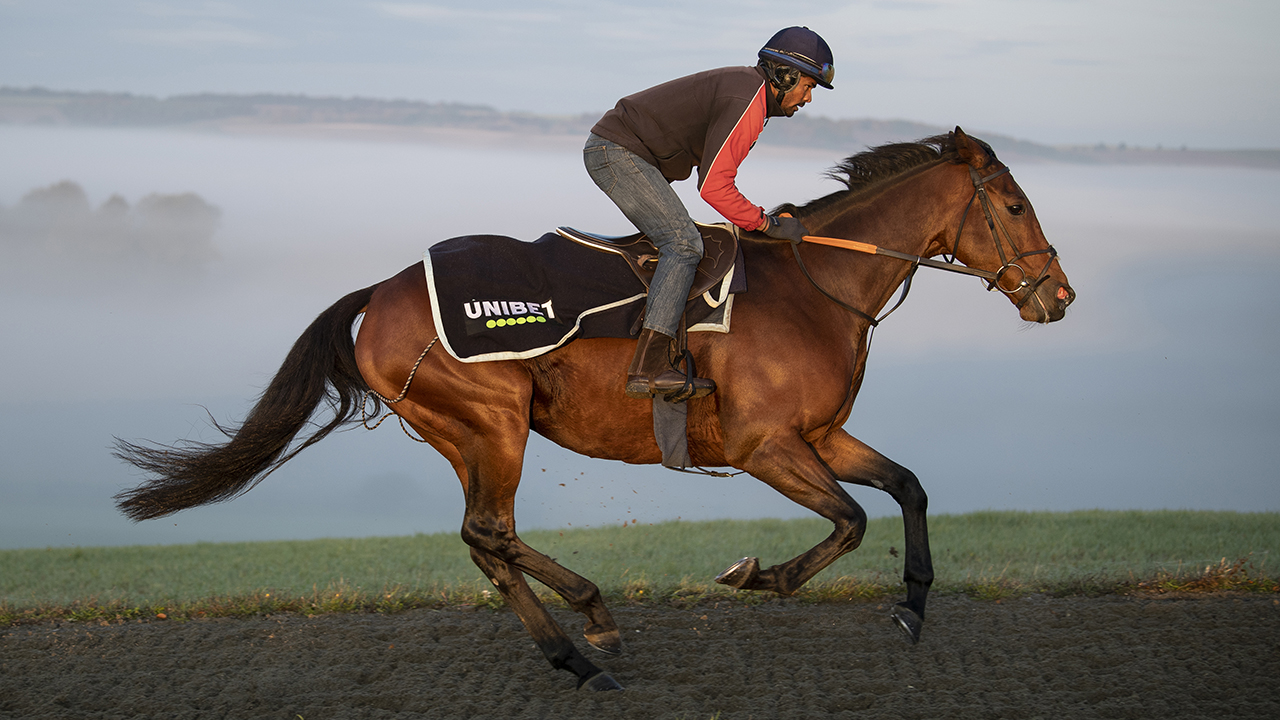 Festival disappointment followed by Aintree joy
Henderson decided to not give him another run before the Cheltenham Festival and he went straight to the Ballymore Novices' Hurdle. Champ didn't get as much cover there and while he settled reasonably well by his standards, he ended up getting racing early enough and was ultimately outgunned on the run-in by City Island.
After that, his connections made a very big call to step him up to an extended three miles for the Sefton Novices' Hurdle at Aintree. The dangers of stepping him up in trip were obvious, as having pulled as hard as he had over mid-range trips, the potential for him being much too free at what could be expected to be a steadier pace over the longer trip was obvious.
However, a much quieter ride from Mark Walsh managed to keep Champ under wraps. He took a strong grip, but never got away from Walsh. It was quite a sight to see him get lit up when he was allowed half an inch of rein before the fourth-last flight. It is rare to see a horse latch on like he did at such a relatively late stage of a Grade 1 over an extended three miles. Clearly travelling best, the question was how much he'd find after his early and mid-race exertions over the longer trip and the answer was plenty, with him seeing off Emiton by a comfortable three lengths to finish his campaign on a winning note.
Newbury and Kempton next up?
So, that brings us up to the present day. In light of everything that had come before in his career, his first start over fences was going to answer some important questions. His jumping technique would be an obvious point of examination, but how he settled would also be key. A big hope for his career going forward would be that the switch to the larger obstacles would serve to settle him down and make him use his energy more efficiently. Given that he pulled so hard when returning from six months off last December, that his seasonal and chasing debut would come in a field of just six runners over two-and-three-quarter miles at Newbury that wasn't likely to offer much in the way of pace and cover represented a serious test of his tractability.
Sent off at 8/13, Champ passed his first test by proving quite tractable by his standards having been dropped in by Barry Geraghty. Given his freshness, the lack of cover and just an average pace, this was a very encouraging aspect of his performance with a view to the future.
In terms of his jumping, it wasn't a picture-perfect display from him, but there was plenty of encouragement that he will be even better next time. He showed a fundamentally sound technique, for all that he did show a slight tendency to jump slightly to his left at times. While he was big at the first two open ditches, notably so and nodding at the back of the first of them, he was more measured as the race went on.
One of the most fascinating parts of the race came as the field approached the fifth-last fence. As he often did over hurdles, Champ was starting to get a bit strong at this point and was looking to bully his way into a more prominent position as he approached that fence, but Geraghty took a very strong pull out of him and steadied him right into the bottom of the fence which he shortened into and popped adequately. One can have no doubt the thinking behind that was Geraghty wanting to exert his will on Champ and not allow him to get a run on him. Geraghty wanted to show him who was boss and get him to shorten into a fence when asked in a race environment and he succeeded on both counts.
From there, Champ briefly came off the bridle after the fourth-last fence, but Geraghty didn't need to ask him for much for him to power back onto the bridle after the second-last fence. It was a matter of how far from there and Champ strode on up the run-in under hands-and-heels riding to prevail by 3½ lengths from the 145-rated hurdler Dashing Drasher.
All told, this was a more than satisfactory start over fences from Champ. For me, the most encouraging aspect of his performance was how well he settled. That suggests to me that chasing has had the desired effect on his tractability and that can only be a help to him, particularly over longer trips.
In terms of where he goes next, Henderson hasn't been shy about running him back relatively quickly in the past, so the Grade 2 novice chase over just shy of three miles back at Newbury on November 30 might well make appeal. Getting another run into him before stepping into Grade 1 company would be desirable and that race would tie in well with him going on to contest the Kauto Star Novices' Chase at Kempton on Boxing Day.
Wherever he goes next, Champ gave every encouragement on his chasing debut that he will very much deliver as a novice chaser and take his rank in his division. It will be fascinating to watch his progress going forward.
**
For more from Kevin, and our panel of leading racing experts, have a listen to the latest episode of Racing…Only Bettor
This post first appeared here