Clearer understanding on new rules needed
In both the Jamaica v Italy and Nigeria v France matches, the penalties had to be re-taken as the goalkeeper came off their line. In terms of the law, which changed on June 1, only 17 days that this new ruling has come into play, it makes me question if some of the footballers are actually aware of it. It seems very harsh on goalies because the penalty taker has an advantage; they can stop and start in their run up, but the keeper is penalised because they have to have at least one foot on the line.
Both of Chiamaka Nnadozie's feet were off the line, so it was the correct call by the letter of the law and you can see why the referee along with VAR called it to be retaken. As much as it's a pressurised situation for them all, it was still the right decision.
After the first penalty is saved/missed, it's more stressful on the penalty taker because do you go the same way the goalkeeper saved or do you change it up? Both Wendie Renard and Cristiana Girelli changed it up which I would have done in that situation.
There needs to be more understanding on how VAR works too, there has been some inconsistencies. For example in the Japan-Scotland match when Risa Shimizu looked to have handballed in the area from Erin Cuthbert's effort, the referee decided to opt against using VAR for that incident. There seems to be confusion around it at the moment.
I said in my last column that the time it takes for VAR to make a decision needs to be addressed, and after the six minutes it took from France's penalty awarded to being scored on Monday night, it's just far too long for anything to happen.
It needs to be quicker because as a player it's frustrating, especially if you're the goalkeeper or the penalty taker. It's extra pressure on everyone, with the added fact that the fans don't know what's going on.
Obviously the other side of it, is referees, officials and VAR want to get the decision correct, but if they could cut down the time, it would ease some of those frustrations and make the game run smoother.
Grassroots for goalkeeping
Goals shouldn't be made smaller, I think it's fine the way it is. If you see some of the goalkeepers in this tournament, they're absolutely fantastic. Christiane Endler for Chile against the US the other day, she made six saves and that 3-0 defeat could have been a cricket score; she was outstanding and goalkeeper of the tournament on that performance for me.
For that lower-end of goalkeeping, it's about development at a grassroots stage, especially getting better coaches involved in the women's game. It's very difficult to find high-level goalkeeping coaches as the pay as not as good, even at the elite level, so they're hard to come by.
When Karen Bardsley mentioned training in mixed academies helping her hone her skills as a goalkeeper, it reminded me about how Pauline Cope (former England, Arsenal and Charlton goalie) used to train with Dean Kiely who was at Charlton with him, and he's now the goalkeeping coach at Crystal Palace. Cope was a fantastic goalkeeper who credited Kiely a lot for her progress because she was training alongside him, and loved the intensity and speed of the coaching.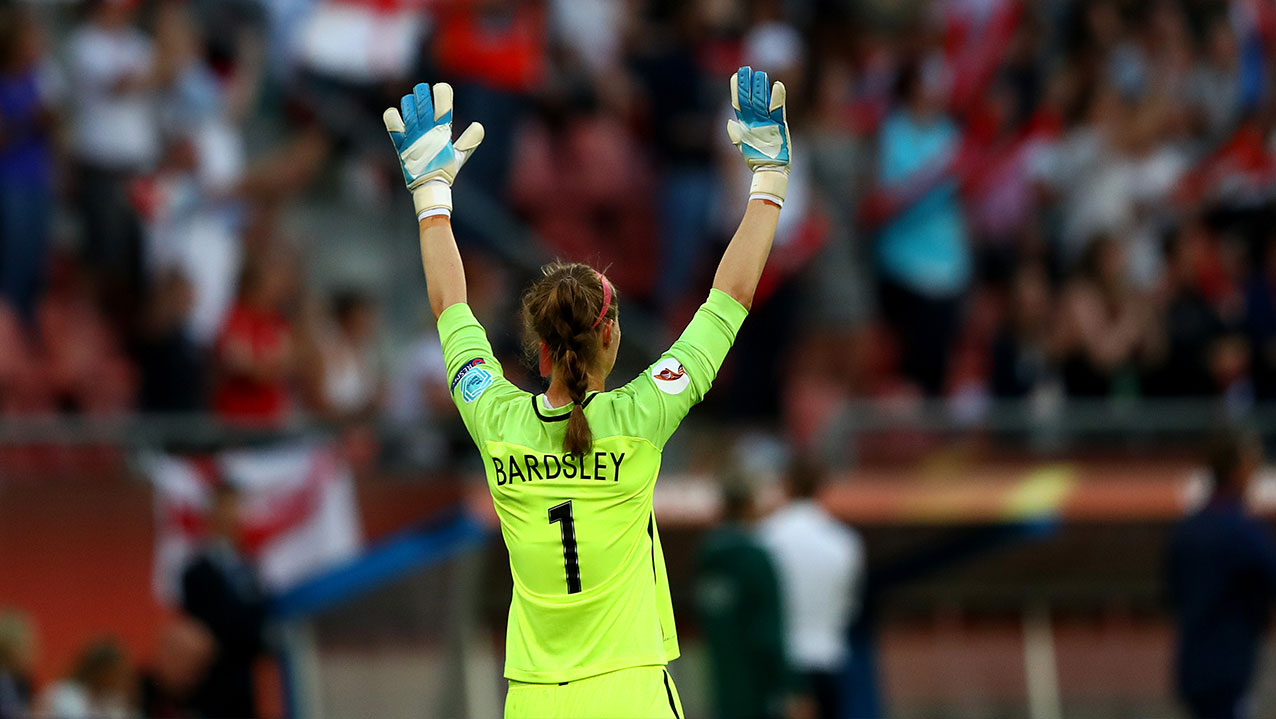 I remember at Arsenal too, when Emma Byrne was the goalkeeper she wouldn't train with us because we didn't have a proper goalkeeping coach. She would go over to the men's side and train with their academies. It definitely is an advantage getting that high-level service and delivery from that side; they should be encouraged to watch and train with them.
Lionesses to roar against Japan
I think England will win against Japan. I hope they do, because it's important for their psyche and confidence to finish at the top of group. It shows their ambition and how big their goals are by finishing first.
I'm expecting a very entertaining and technical game. Japan showed what they can do against Scotland. They changed their front line, made a few tactical changes and brought Mana Iwabuchi on, who was more effective. They also had more urgency in their attacking play, so it should be an exciting game.
I expect Phil Neville to make a few changes again, from the four that he made against Argentina but that shouldn't matter because there's a lot of confidence around the team now. From their last two matches, you can see how good the Lionesses are going forward and the rhythm that they have. I believe they will win.