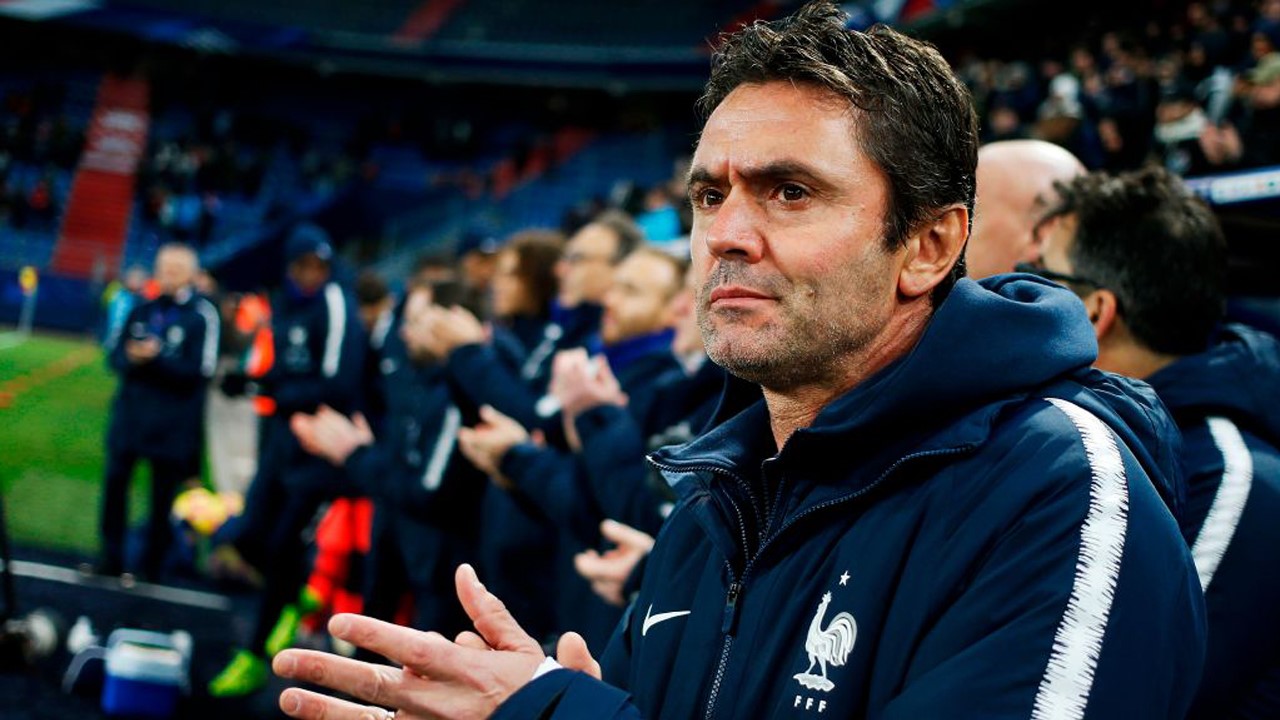 Odds-on draw must be opposed
France U21 v Romania U21
Monday June 24, 20:00
Live on Sky Sports Football
France coach Sylvain Ripoll won't have expected this third Group match against Romania to be a top-of-the-table clash. And he certainly wouldn't have expected to be trailing Matei Mirel Radoi's side, having won their first two games. But that's the position they're in after Romania's more comfortable wins over Croatia and England have left them with a better goal difference.
The end result is that a draw would see both sides go through: Romania as winners and France as best runners-up. If Romania lose, they might still be the best runners-up but if France lose, they can't qualify that way any more. All clear? Good. Let's try and predict what might actually happen in this match.
This match winner market is absolutely perfect for the conspiracy theorists. As is any match that has the draw at odds-on. Yes, it would be the perfect outcome in that it would send both teams through but let's just consider this for a minute: if they both play out a 'normal' game and put a reasonable amount of effort into scoring and there's 15 minutes left and they 'play out a draw' Test cricket-style then yes, no-one could really blame them.
But with that scenario being discussed so much ahead of the game among the media and fans, there's surely a lot of pressure on both teams to not allow the game to descend into farce. If both sides show a complete lack of intent to try to score, there would be stinging criticism from everywhere and even though there's nothing 'illegal' about not trying to win a game and just drawing it, it's not so easy to engineer one over 90 minutes of football.
It's also worth remembering that for every Disgrace of Gijon (West Germany v Austria 1984) and Sweden v Denmark (Euro 2004) there have been plenty more games over the years that haven't gone the way of the conspiratorial 'script'.
I realise that so far I haven't even began to mention the respective strengths and weaknesses of the two sides but when you have an odds-on draw, that's almost not the point.
I'm going to take the view here that both sides are going out to go out and try to win the game. Romania at [8.0] are certainly capable of doing so from what we've seen so far, while France would surely prefer to be 1-0 up should they concede a goal and have that lead as a safety net than it being 0-0 and suffering a sucker punch late on. I'm dismissing the conspiracy theory and laying the draw.
Low on meaning but high on scoring
Croatia U21 v England U21
Monday June 24, 20:00
Live on Sky Sports Football
What a disaster this has been for England. Third-favourites going into the tournament, they've played two and lost two.
In truth, the whole problem came from that one late Aaron Wan-Bissaka own goal against France. It denied them a decent first-game draw and it was that defeat that meant they had to chase the match against Romania with such disastrous effect.
Aidy Boothrooyd isn't devoid of blame, though. His team selection looked very odd at times, not starting Phil Foden against Romania and not starting Tammy Abraham in either of those games. I called for Abraham's inclusion in the starting XI ahead of that second game and I was sort of proved right with him coming off the bench to score. But aside from that, they were extremely poor in defence in both matches and even if they had scraped through, would surely have been found out against the considerably better other semi-finalists.
The obvious way to look at a match like this is to think that it could be a very open affair when there's nothing at stake and that there might be a fair few goals. As it happens, in this case I think that's exactly how it might pan out.
England's two matches so far have been nothing if not entertaining and the chaos at the back coupled with the strong options in attack make it a game where the end result is most unpredictable (I certainly wouldn't be backing England at 7/10, mind) but the chances of goals looms large.
Over 3.5 goals is 31/20. Remarkably, nine of the 14 matches at this tournament so far have gone over 3.5 goals so even if it wasn't for England's erratic nature, that's a price that appeals just considering the tournament's stats as a whole.