England were lucky
Japan really pegged England back in the game on Wednesday night, especially the last 15 minutes. Yuika Sugasawa and Mana Iwabuchi were both really good on the night, and potentially the USA or France, even the Netherlands' front line could have put the chances Japan had away.
The luck was with England and it concerns me just a little with the centre-back partnership between Millie Bright and Steph Houghton; there were a few unforced errors there on Bright's side, kicking the ball out of play and Sugasawa got in a few times down the middle. That there needs to be addressed as it was obvious for the fans that there was a slight weakness there and when they play against stronger opposition, that could be exposed more.
However, lets not forget that England had a number of chances too. They could have put the game to bed earlier than they did but overall, the Lionesesses out of any side they will face now will have the confidence. To make 12 changes in two games and not to have effect the rhythm or momentum of the game, is outstanding. England are in a healthy place going into the round of 16.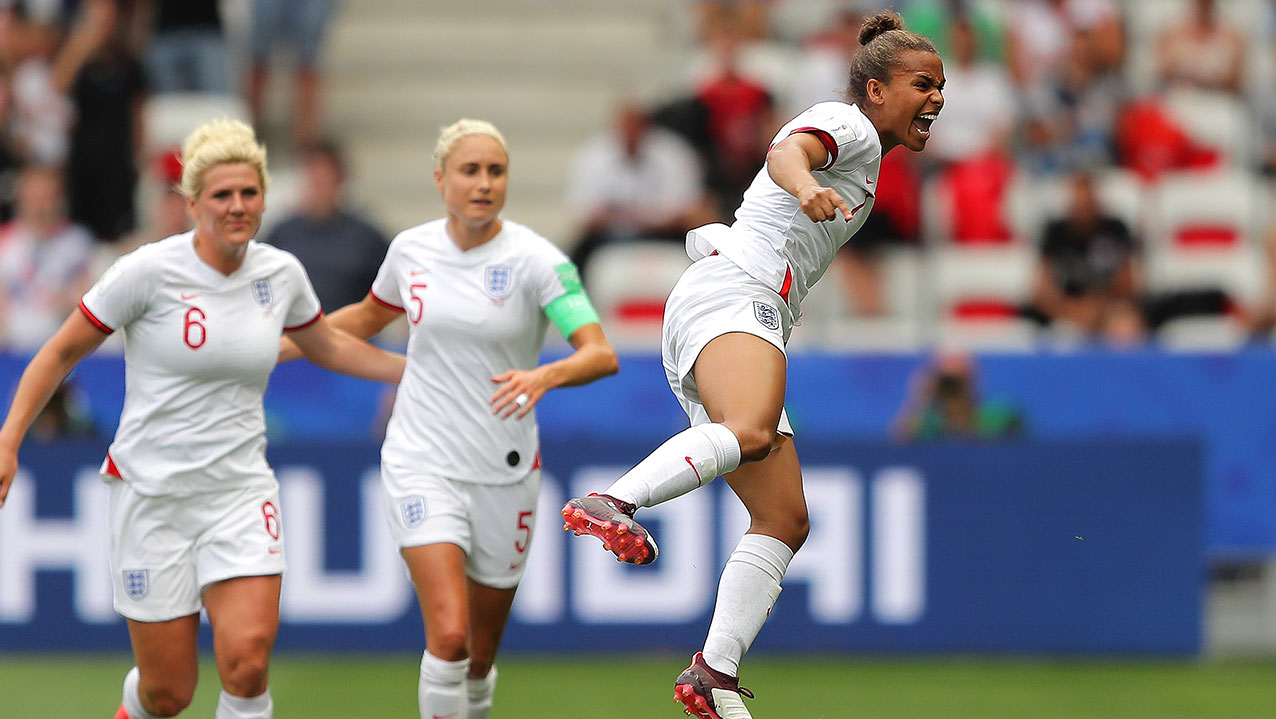 We still need to see a more consistent performance over 90 minutes, we're seeing two stories between the first and second halves. They need to see out games better. You see they keep teams, like Japan, involved instead of keeping their ruthlessness in front of goal and again, putting the game to bed. But I'm not trying to pick holes, it's a World Cup, it's going to be difficult.
Any of the teams England could face in the round of 16, they shouldn't fear them. They topped their group, getting nine points out of nine which is the first time they've ever done that, kept a clean sheet against a very technical side in Japan and they should be licking their lips at the draw, keeping that confidence up to get into the quarter-finals. Just look forward to it now.
The best defence
I also think he played his first choice back four of Demi Stokes, Bright, Houghton and Lucy Bronze. Phil Neville has only had a few times to play them all together and it was very sturdy in the first half and then just kind of broke away for a while in the second half centrally. There's nothing to say that can't be dealt with though and fine tune it into the business end of the competition.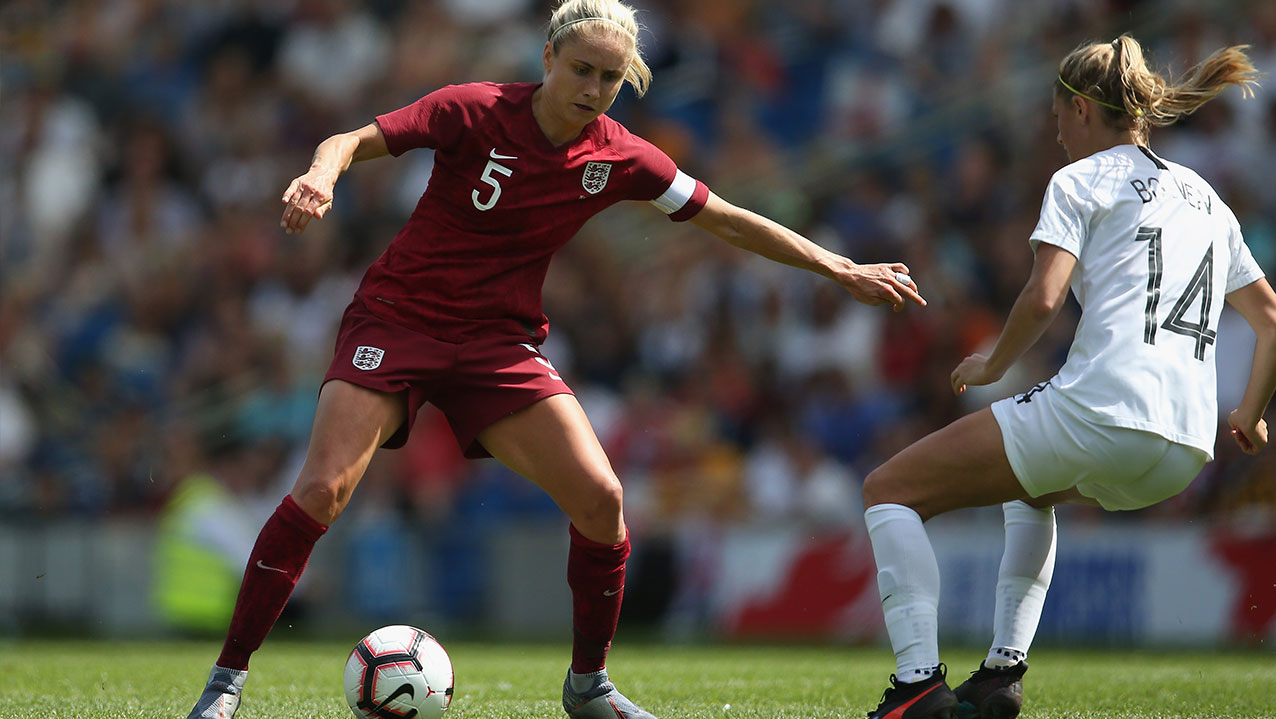 Personally I think Stokes would have started the tournament if it wasn't for that little niggle that she picked up. Obviously Alex Greenwood has done a great job in covering her but Stokes is better on the ball, more composed and more effective going forward.
Keira Walsh faded away somewhat too, hence the substitution with Jade Moore coming on; a bit of experience, organisation and defensively minded. Walsh got caught in possession a couple of times which turned into pressure in the centre of the pitch. That led into the quick turnover and attack for their opponents, so Moore in the middle made it harder for Japan to break down the team. Walsh will learn from that. She's a fairly young player and new to the international scene.
I was kind of sceptical at first when Neville made four changes for the second group game, then a further eight in their final game but the players that have come in, such as Rachel Daly in place of Nikita Parris and Ellen White for Jodie Taylor, have been amazing. It's going to be a difficult choice for him in the next game to pick his strongest XI because all of the players that he's used have all stepped up and performed.
He's kept his team fresh and hungry. You've got Karen Carney who comes into games to close them out. You have Fran Kirby, who hasn't set the world alight just yet but showed what she can do against Argentina. His man-managment skills have to be good to keep the players that way for the next game and he's showing that.
Not only that but you can see on and off the pitch that his team have the utmost respect for him and has that interpersonal relationship with individuals. He knows how to get the best out of players; you don't see any sour or pouting faces on the bench, they're hi-fiving coming off it. We're starting to talk about England being a serious competitor now, it's three wins from three which only France and Germany (with probably USA and Netherlands or Canada to follow) who have achieved that so far.
White has been gold so far
Ellen White has been the most important player so far. England's top scorer with three goals, all with her left foot when she's not even left-footed. Her performances have been fantastic and she's making it hard for Neville to choose his number 9.
Georgia Stanway can also make an impact and will grow more. She assisted the first goal against Japan, and she's only 20-years-old. She sees what move to make before she's even got the ball, absolutely great vision and shoots from outside the area, that's what I love about her.
Toni Duggan looked a bit rusty but you expect her to be having a few weeks out with energy but that game time would have done her good.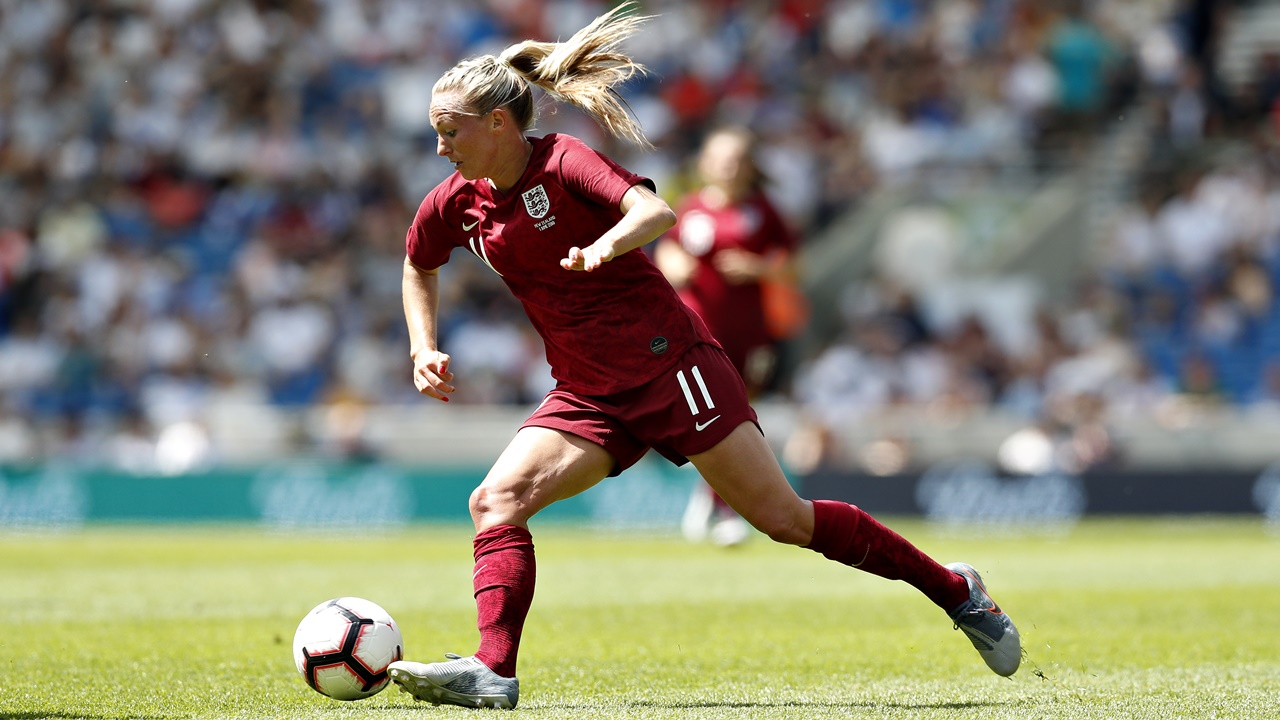 Neville really has an abudance of talent and depth with this squad. And he keeps us guessing with his starting lineups but no matter who he chooses, they seem to deliver.
I think all the players are now just itching for the next game.
Scotland have themselves to blame
The late retaken penalty between Scotland and Argentina, was the correct decision by the letter of the law. I said this in my last column that it's harsh and the odds are stacked against you if you're a goalkeeper.
Since the rule changed, you have to have at least one foot on the line and it's tampering the way a goalie would naturally dive. Not only do they have to look up at the run of the penalty taker, but they then have to worry about the way they dive once that kick is taken.
It's frustrating to see, because Lee Alexander saved the first one and the Scottish players were over the moon and thought they were going through. To see VAR used in that situation, it kind of ruining the game a little for goalkeepers but that's the law now.
It's also, as I've said before, the time these decisions are coming through are too long. The referee lost control of the game at the end, with not adding on that time to make the VAR decision at the end of the match and when their substitution wasn't allowed to come.
But Scotland need to take responsibility of that match, they were 3-0 up with 16 minutes to go. They needed to get defensive with players behind the ball but instead were pressing up way too high. As much as we can talk about all the faults with VAR, the referees and the rules, it was Scotland that ultimately managed the game the wrong way.
Eye for goals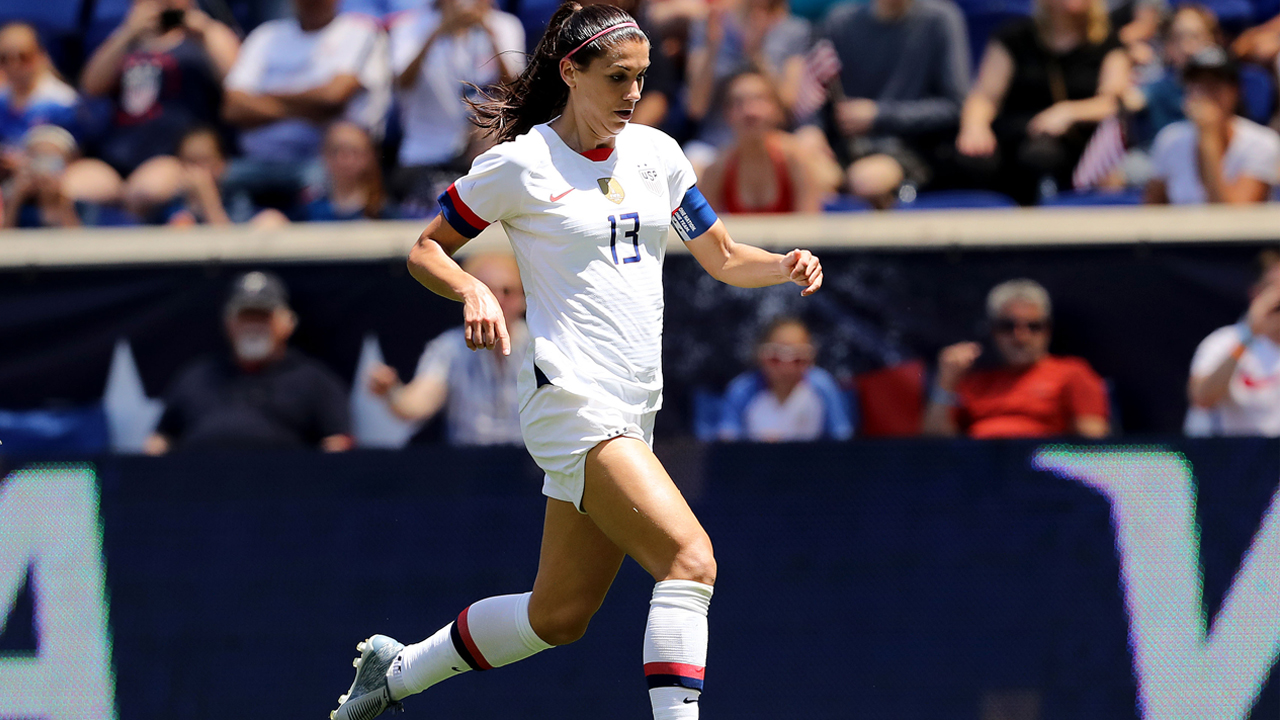 Personally for me, either Alex Morgan or Sam Kerr will be top goalscorer in this tournament. The way they've both started, I mean they're both on five goals. Morgan is more likely to get more goals because she will probably play more games for the USA, and rather than say White for England because of the way Neville rotates. But White is a contender now and Vivianne Miedema is an outsider now after her two goals against Cameroon.
I'm still waiting for Christine Sinclair to come alive and break Abby Wambach's goal record, she needs three goals to tie it. She may be overthinking it a little but she had decent chances in her last match and I'm sure once she gets one, the floodgates will open for her. She's a fantastic player and her caps to goal ratio is unreal. She'll want to break it, and I hope she does it because it'll be a fantastic story.
I don't think Brazil will make it that far into the tournament to suggest Cristiane or Marta will get the Golden Boot. But Carli Lloyd is also a shout because of the three goals she's netted even though she isn't starting many games. She's a super sub and makes an impact, I mean she's set a tournament record with scoring in six consecutive games. She's hungry to keep people talking about her and she feels like she has a point to prove because she wants to be in that US starting XI.