Barcelona mute minus Messi
It was an underwhelming start to Barcelona's La Liga defence, with Aritz Aduriz's late winner for Athletic Bilbao handing the champs their first opening day defeat for 11 years. That doesn't necessarily bode ill for the coming months – that 2008 defeat loss at Numancia, in Pep Guardiola's debut as boss in La Liga, was followed a) by a limp draw against Racing Santander at Camp Nou the following game and b) some of the greatest football in living memory as Barça steamed on to the treble.
That Ernesto Valverde and company were lacking the injured Lionel Messi has been to the fore in post-match discussion, of course. Some of the stats on Barça's struggles without their star turn are misleading – the last six competitive games without him may have been winless but include last season's draw at Huesca, where almost the whole XI was rested pre-Champions League action, for example – but it did all get a bit stodgy on Friday night, especially after Valverde's team also lost Luís Suarez to a first-half injury.
A section of Barça fans are again angry with the coach, the defeat having tapped into a residual indignation lingering from last season's European exit to Liverpool. Still, the question of if this side has enough craft is a fair one. Would a certain keen-to-come Brazilian have made the difference, you wonder? Roll on Neymar.
Barcelona and Betis are at priced at [7.8] to draw this weekend (it's [1.22] a Barça win)
Uli Hoeness and Karl-Heinz Rummenigge knew they needed more reinforcements even before Friday's opening night draw with Hertha at Allianz Arena – and they had news soon after, with Philippe Coutinho joining on loan from Barcelona. It's undoubtedly a signing to make the rest of the Bundesliga sit up and take notice, especially after Borussia Dortmund got their campaign off to a flier with a 5-1 win over Augsburg.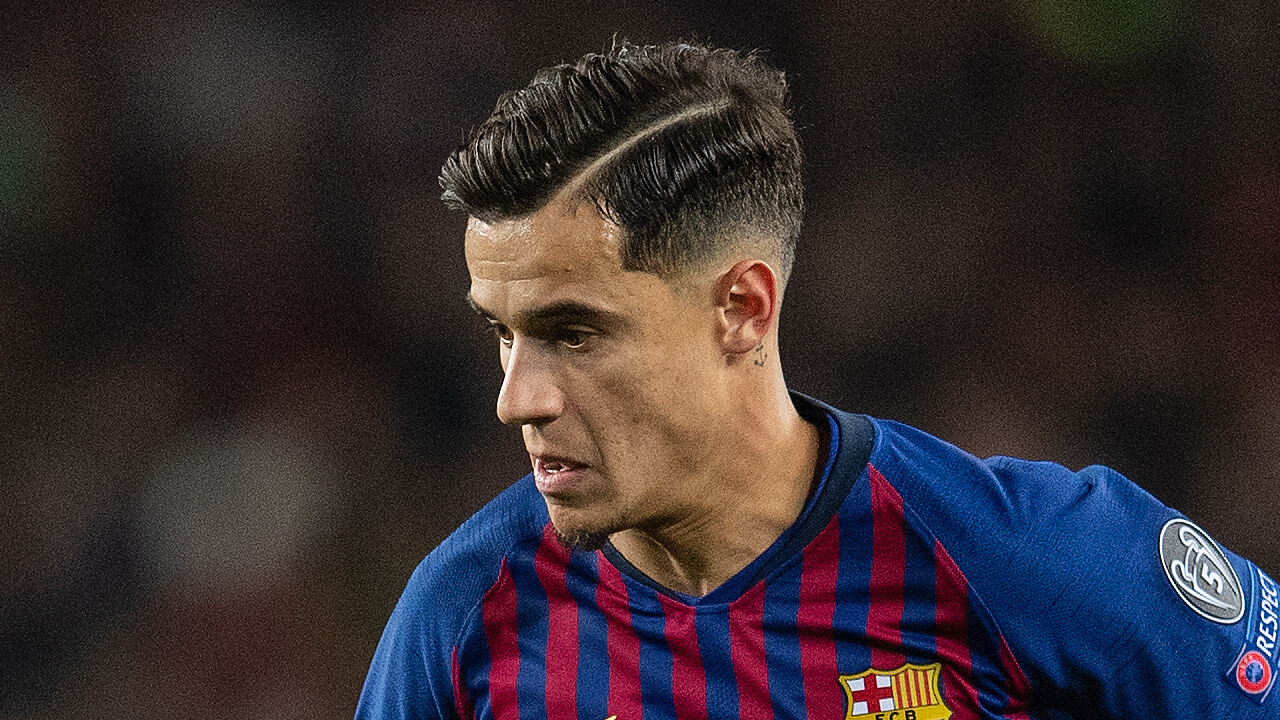 You'd have a hard heart not to be excited by the Brazilian's arrival in Munich. Coutinho has the natural gifts and directness to be a difference maker, and we should expect some spectacular goals to be added to a team that lacked the wow factor to be decisive against Hertha.
There are questions, though. Where exactly does he fit in the team – centre or left? What happened to the plan of bringing in rapid young wide players, after Callum Hudson-Odoi and Leroy Sané were on their list? This is an opportunist signing rather than one consistent with strategy – and it is no relative bargain opportunity à la James Rodríguez either, with Bayern shelling out over €30 million in loan fee and wages for a player that is only theirs for a season as stands. Coutinho's sheer talent could still tip the balance in the title race, though.
Bayern are [1.4] to win at Schalke.
Are Lyon the real deal?
Rarely has a sporting director received such a welcome as Juninho did for his first home game in the role this weekend – a huge banner in his image, flares and chants greeted him. Of course, it's because the most iconic player in Lyon's modern history is back home and in tandem with coach Sylvinho, the team have started breathtakingly.
The pair have captured the imagination of the fans and the players, and the 6-0 win over Angers made it 9 scored, 0 conceded in the season's two games after last week's steamrollering of Monaco. The front half of the team is as fluent as ever, with Memphis Depay and Moussa Dembélé on form from the off, while big signings Joachim Andersen and Thiago Mendes have added stability to the spine. Former Arsenal midfielder Jeff Reine-Adelaïde has been bought in for €25 million to add even more swagger in the centre of the pitch.
With Paris Saint-Germain's lacklustre display in Sunday night's loss at Rennes, there is at least the suggestion of a Ligue 1 title race – and whatever happens, this Lyon side are built to score.
Lyon are [9.2] to win Ligue 1.