Rank
Bookmaker
Bonus
Rating
Visit
New customers only, Max one £10 free bet, Qualifying bets must be placed at odds 2.0 (1/1) or greater, paid as bonus token with min odds red, T&C's apply. 18 +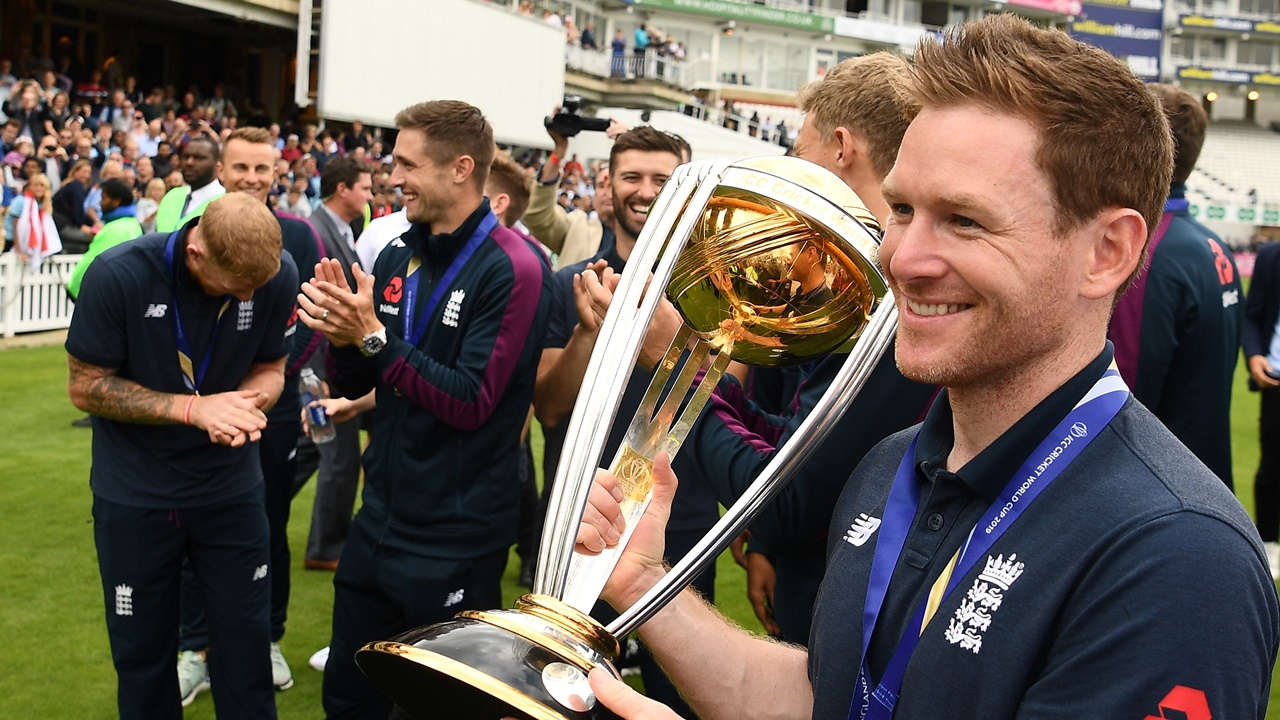 A Betfair punter has netted more than a quarter of a million pounds thanks to England's dramatic ICC World Cup win that formed the final part of a year-long 12-leg accumulator. Mike Norman has the details…
"…so many times I thought the game was over for England. It's probably the most intense sporting event I've ever seen without being close to it, but with over £250k on the line it was almost too much to handle."
England's World Cup victory may have been one of the most tense sporting events in history, but for one fan there was even more on the line than just national pride, with an English victory set to complete a 12-fold accumulator with Betfair that has been running for almost a year and was worth £258k.
The Betfair customer put the £650 bet on 12 months ago that started with England's series win against India and culminated with England's World Cup victory on the weekend and included everything from the Premier League and Scottish Premier League to the Australian Open and the Ryder Cup in between.
"I tried to stay positive throughout Sunday's final, but it was incredibly stressful and my heart was racing right till the end, so it was a huge celebration for sure when England won," he said.
A few dramatic moments along the way
The punter, who wishes to remain anonymous, endured a couple of dramatic moments through the year on his bet, none more so than Bayern Munich's title race in the Bundesliga which they clinched on the last day of the season, but he said he wasn't anticipating too many issues with England's World Cup campaign.
"Going into the World Cup I was really confident; we were at home, Jofra Archer had come into the squad and I just thought we'll make mince-meat of the group, but then suddenly we lost to Sri Lanka and Australia and I started getting worried," he said.
"However, when we thrashed Australia in the semi-finals my confidence came back as I thought Australia were stronger than New Zealand and that we would cruise the final, but more fool me. When the Kiwis started bowling I thought oh dear, we've got a problem here as they were amazingly good and with a tiny bit of luck they could have wrapped it up early. But England rode their luck and I still have no idea how they won that. When we were four wickets down, I thought we were in big trouble, so many times it seemed like it was going to slip out of our control, the whole game was crazy and so many times I thought the game was over for England. It's probably the most intense sporting event I've ever seen without being close to it, but with over £250k on the line it was almost too much to handle."
It's hard to say our winning punter needn't have worried but as the saying goes, all's well that ends well, and a super bowler came up trumps in a super over to land the magical bet.
The magical 12-leg winning accumulator:
– England v India Series Betting, England @ 1/50
– Scottish Premier Winner, Celtic @ 1/6
– Europe to Win the Ryder Cup @ 11/10
– Australian Open Tennis Winner, Djokovic @ 7/2
– Italian Serie A Winner, Juventus @ 4/9
– Spanish La Liga Winner, Barcelona @ 8/11
– England Premier League Top 2 Finish, Liverpool @ 8/11
– 2019 ICC World Cup, England @ 5/2
– English League Two Top 7 Finish, MK Dons @ 1/3
– English League One Top 6 Finish, Barnsley @ 4/9
– French Ligue 1 Winner, PSG @ 1/9
– German Bundesliga Winner, Bayern Munich @ 1/8